Visit here for all the latest centre and activity updates. There are several ways you can say connected with us, right here on our website, our Teignbridge Leisure app and opting in to receive push notifications, opting into our e-newsletters and liking our centre Facebook pages.
 Teignmouth Lido - May 2022 update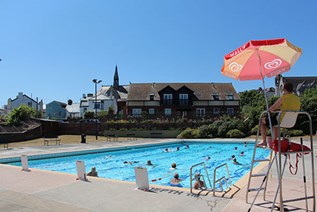 Following the successful award of grant funding under the Public Sector Decarbonisation Scheme in Spring 2021, we are progressing carbon reduction projects at our three leisure centres including Newton Abbot Leisure Centre, Teignmouth Lido and Broadmeadow Sports Centre.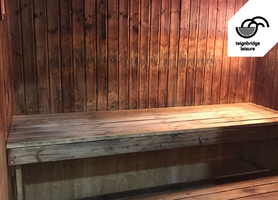 Sauna Open
Our Sauna at Broadmeadow Sports Centre is back open.

Covid-19 Updates - Face Coverings.
The Government announced on Wednesday 8th December 2021 that face masks are to be worn in indoor settings from Friday 10th December 2021. As part of our commitment to reducing the spread of covid-19, all centre users must wear a face mask when walking around the centre and spectating... Read the latest. 
Decarbonisation Projects at Newton Abbot, Broadmeadow and Teignmouth Lido. 
Further to the successful grant funding application from the national Public Sector Decarbonisation Scheme, the leisure facility programme of works is now taking shape. The £2.3 million grant will be spent installing Solar PV, battery storage and building management system upgrades at three buildings as part of our emerging Carbon Action Plan. Gas boilers at Newton Abbot Leisure Centre and the Lido will be replaced with low-carbon air source heat pumps and pool circulation pumps will... Read the latest. 
See how you can stay connected with us or for all the latest news, info and bookings. 
Download our Teignbridge Leisure App.